TREES IN PARKING LOTS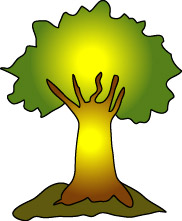 Drive into any mall parking lot. The most coveted parking spaces, besides the ones closest to the mall or store entry doors, are those in the shade of even the most scrawniest of lonesome trees dotting the expanse of pavement (if the mall developers had the foresight or regulatory impetus to plant anything at all), which shoppers eagerly grab as soon as the other cars pull out.
Suppose, just suppose, we had a mall parking lot where instead of concrete and gravel-covered islands in a desert of asphalt, we had stately rows of live oaks, laurels, and what have you on grassy knolls casting deep pools of shade up and down the parking isles.
In order to bring such a change about, we have to make it attractive enough and advantageous enough for the developers to embrace the concept.
Legislation that would limit a developer's or a mall and shopping center owner's liabililty due to both a tree's natural vegetation activity and that from unexpected storms causing damage to parked vehicles, along with spurious claims of sue-happy lawyers using the trees as an excuse to pursue claims on behalf of clients over night-time security issues or incompetent driving habits, certainly would be an incentive to plant more trees.
Other incentives could be regulatory trade-offs such as trees vs. required parking spaces (many of which go empty anyway except during the holiday season, resulting in more unnecessary paved-over ground), or additional reductions in energy assessment usage "points", when trees are strategically placed to shade adjacent building glazing.
- Daniel John Bornt, 8/28/01


Pasco County (FL) commissioner Peter Altman thinks existing shopping centers that offer little shade should plant trees on 10 percent of their parking lots. We agree wholeheartedly. Read about Altman's proposal in the Pasco Times article "New idea would expand tree plan"
Tree graphic by DJB


---
"The Bierwirth Family Tree" website at http://bierwirthtree.tripod.com
©2002 by Daniel J. Bornt, e-mail to: vanatalan@yahoo.com